Hello everyone from the rainy Friday evening in Skopje!
In some other occasion I may have complained about this, but tonight it feels so perfect to be chilling out at home and enjoy the rain and thunderstorm outside...it's been like this ever since the afternoon...just in time you know...finished all errands during the first half of the day and then just came back home and eagerly anticipated the forecast thunderstorm. After days and days of unbearably hot temperatures, this is like a real blessing...even though the drop of temperatures is kinda extreme, at least one can breathe comfortably now...
So as I said, it kinda makes it perfect for chilling out with a cup of coffee and some cards...and first comes one from Belize...yeah, one of those posted in a very timely manner :P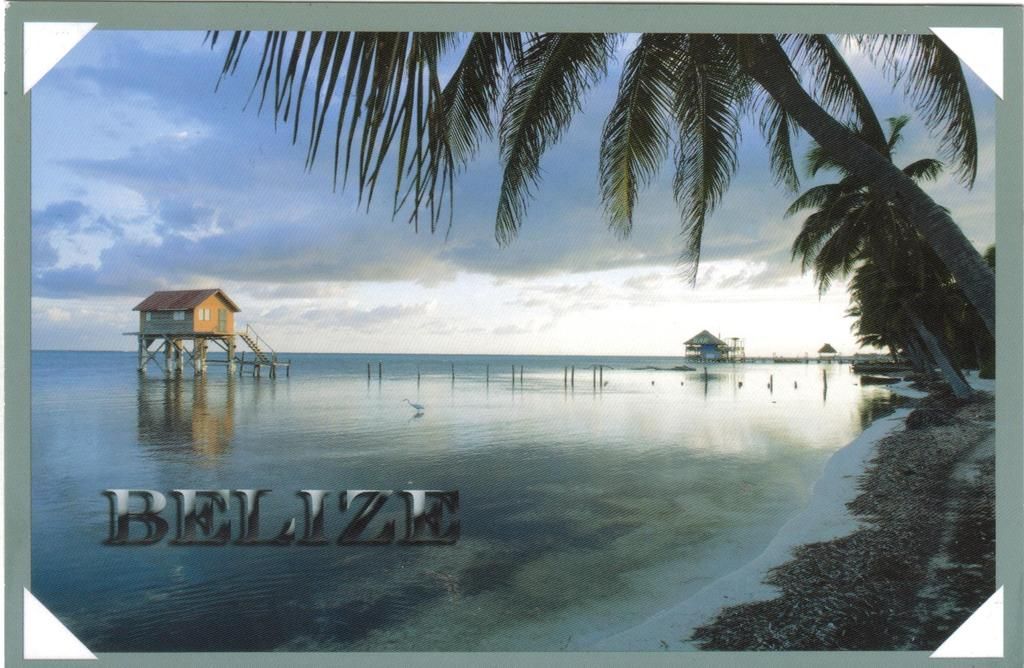 The first card for today comes from
Glenn
and his trip to Belize back at the end of 2013 (but the card arrived in 2014, hence the label...to avoid any confusion).
Maybe I have mentioned it before, no beaches for me this summer....well no travels at all in general...but I don't think I have the right to complain...I think I really went a bit overboard during the first half of the year so I have to bear the consequences now.
Not sure which beach in Belize this is, but I love that small house inside the sea....not appropriate for living maybe, but certainly ideal for getting away from everything from time to time....and the view to wake up to in the morning i am sure is unbeatable!
the stamp is from a set of 12 definitives issued in 2005 on the subject of Ecological and Cultural Heritage. It shows the Nohoch Che'en Archaeological Reserve.
Thank you Glenn! :)