Hello Hello! Time for another post...which should've happened earlier but you know me and my laziness sometimes....and how this heat affects me in becoming the most-unproductive human being.
Well, after so much hoping for rain and drop of temperatures, we finally had some last night...but you know what they say, be careful what you wish for, since last night's thunderstorm was like one of the scariest I have ever witnessed...not cos of its strength, but its length...it just went on and on and on....it felt like being part of some horror movie, something so surreal, that it is hard to explain (at least here we are not used to storms of that kind with 20 dead, a number of people missing, and injured, and the amount of material damage is out of the line). Well, I just hope that the storms forecast for the upcoming days won't be as the one last night....here is just a small glimpse of the actual situation last night...
So anyways, lets get down to some cards... I'm sure you are here for that, not for my whining and complaining :)
And the first one for today comes from Sissel and her trip to Nicaragua back in 2011...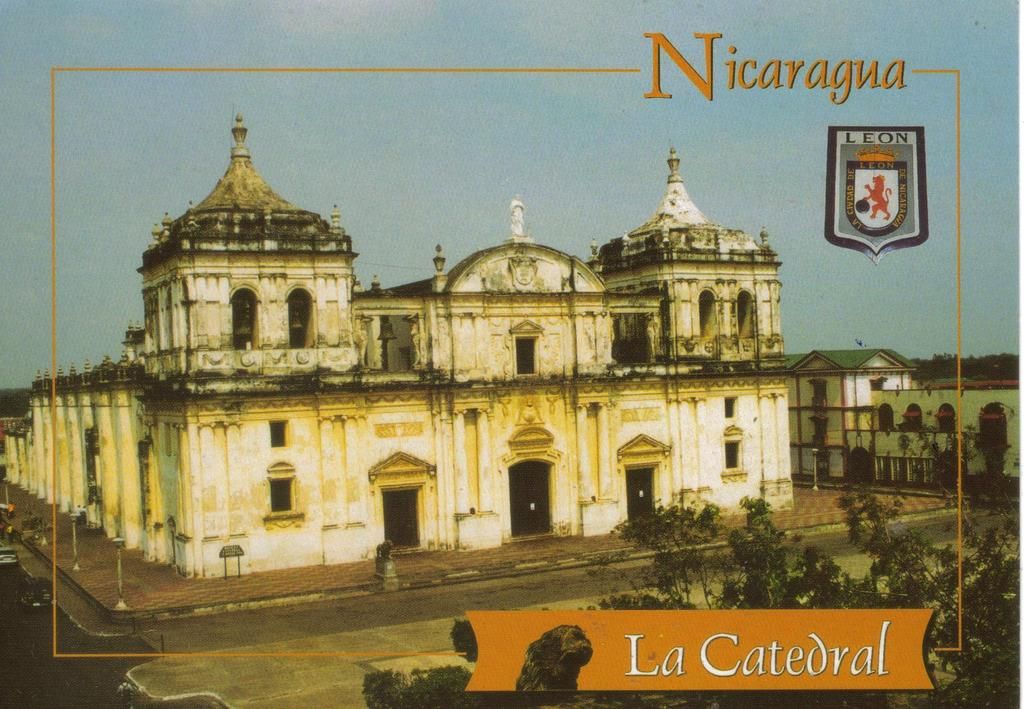 The card shows the León Cathedral, also known as the "Real and Renowned Basilica Cathedral of the Assumption of the Blessed Virgin Mary" (ok, is there a point in giving such complex names??!), which was awarded World Heritage Site status with the United Nations Educational, Scientific and Cultural Organization (UNESCO). The site's nomination is Nicaragua's third cultural landmark, following the ruins of León Viejo and El Güegüense .
The Cathedral's construction lasted between 1747 and 1814 and was consecrated by Pope Pius IX in 1860. Cathedral has maintained the status of being the largest cathedral in Central America and one of the best known in the Americas due to its distinct architecture and special cultural importance.

And a set of lovely butterflies' stamps, which actually have been cancelled, but that cancellation somewhat got smudged.
In the year of 2000, Nicaragua had issued a few sets of butterfly stamps and these come from one of those (the set has six in total, and I have the mini sheet in mint condition, thanks again to Sissel of course :D)
These three here show the, from left to right, Actinote thalia anteas, the Doxocopa laurentia cherubina, and the Napeopgenes tolosa mombachoensis - well, names meaningful to people like lepidopterists for example :)
Thank you Sissel for the great card and lovely stamps!!