Well many of you know that Mucha is one of my all-time favourite artists, and that postcards related to his works have been one of my favourite themes and that I have acquired quite a number over the years...and here comes another episode of my poor choices as I mentioned above since with this post I realized that after all these years, I have actually never EVER posted any cards by Mucha here...like EVER! (you can see some Mucha stamps, but that's NOT it...)
If it wasn't for Mucha's birthday today, probably it would have taken I don't know how long before I actually realized I have totally neglected the subtle beauty of Mucha's works here....so yeah, better late than never they say, but sometimes I really wish I wasn't so lost and absent-minded...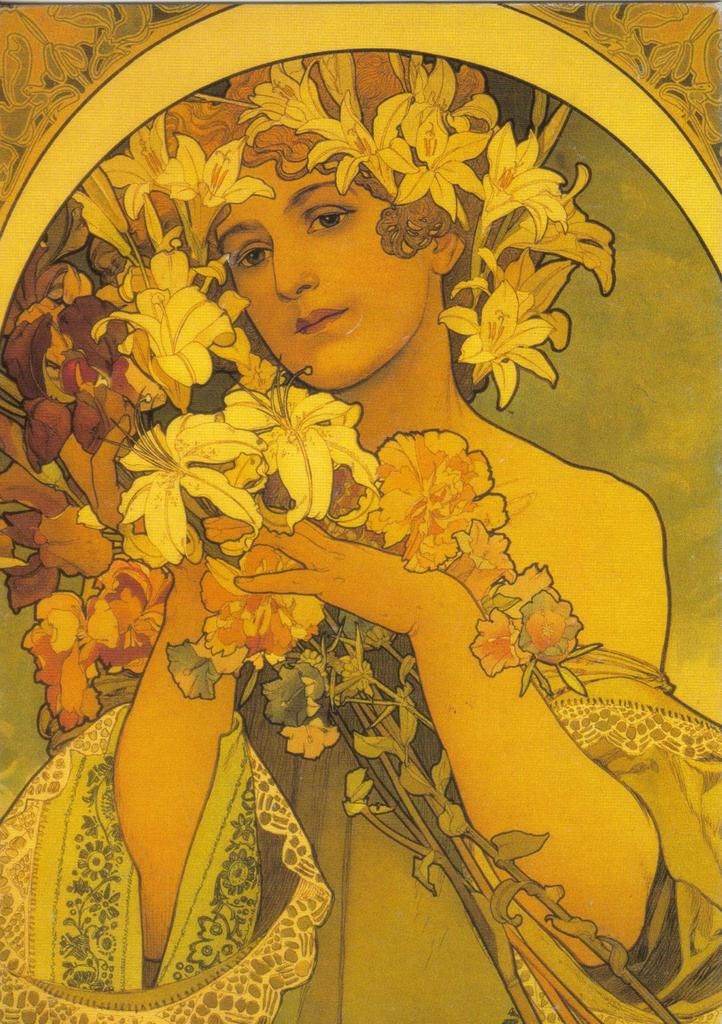 CZ - 830124
So who was Alphonse Mucha (or Alfons Maria Mucha)?
He was a Czech Art Nouveau painter and decorative artist, most well known for his distinct style and the images of women. He produced many paintings, posters, illustrations, advertisements and designs.
Born on 24 July 1860 and died on 14 July 1939 at the age of 79... he didn't manage to get to celebrate his 80th birthday by 10 days only...
The name of his work featured on this first card is "Flower" and dates back from 1897.
a very cool Postcrossing stamp issued in 2015! :)
Thanks a lot to Helena for choosing this one as an official car to send it to me!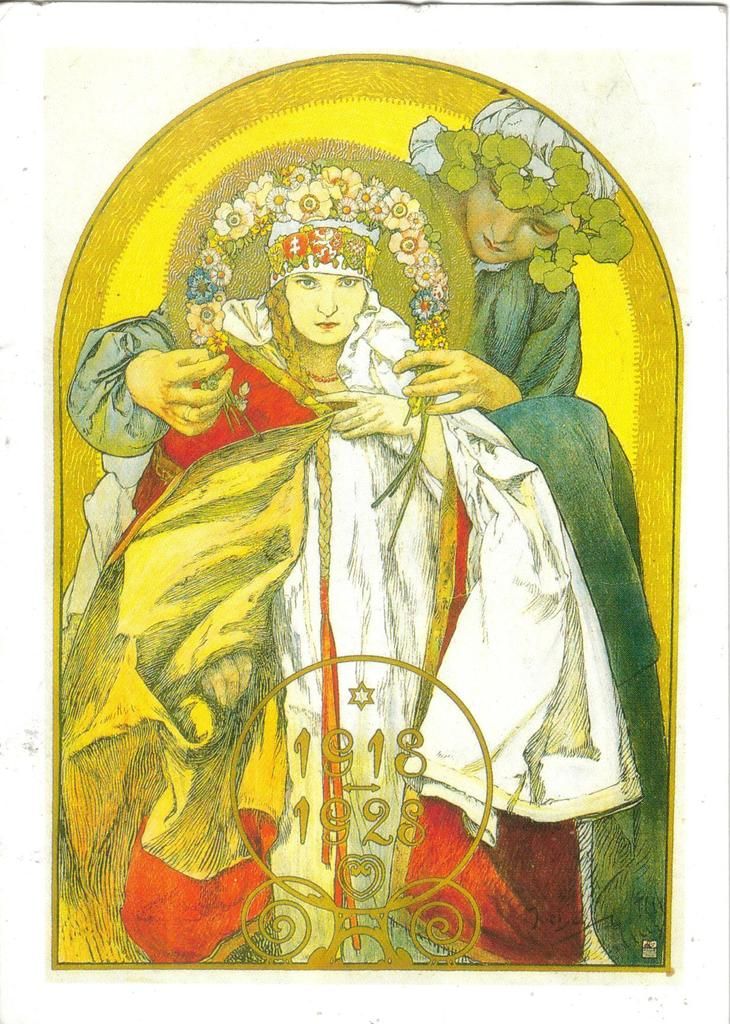 This card shows the poster Mucha did for the 10th Anniversary of the Independence of the Republic of Czechoslovakia (1918 - 1928).
This card arrived from Martin as part of our swap in 2014.
a number of stamps here...first comes a definitive issued in 1997. Next is a flower stamp from a set of two issued in 2003. At the top right corner is a greeting stamp from a set of two, also issued in 2003, while the last stamp was issued in 2002 and shows the Tradition of Czech Stamp Printing.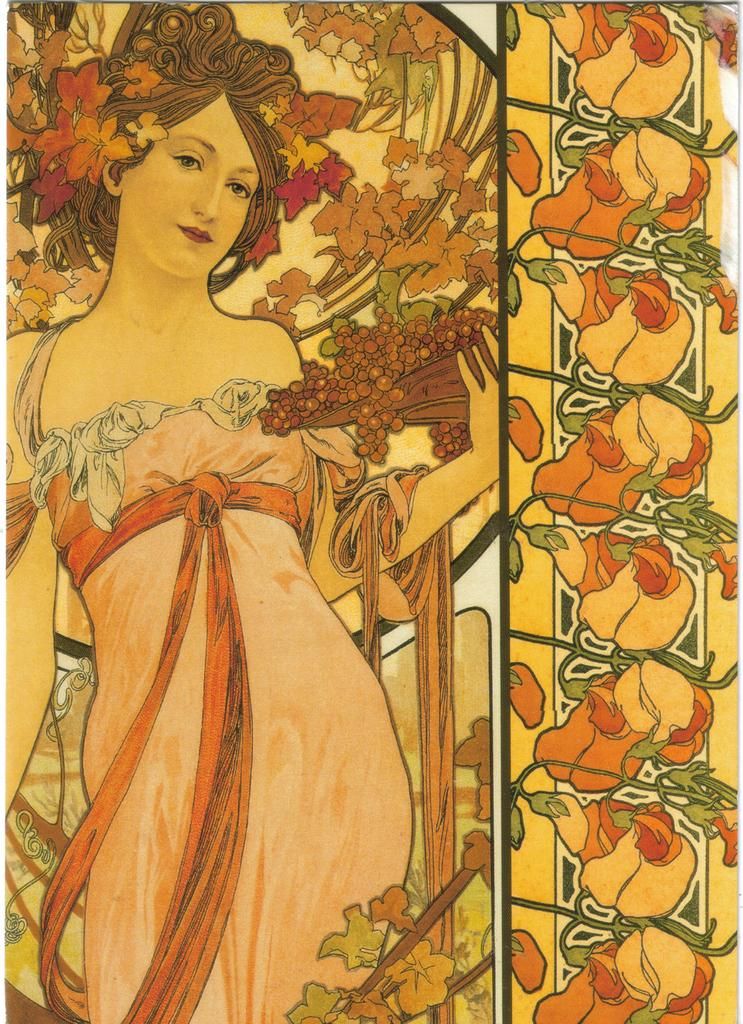 BE-226954
Another cool card that arrived as an official from Monique and it shows a version of Mucha's poster for 'Moët & Chandon: Champagne White Star'.
Mucha worked with Moët Chandon (a French fine winery and one of the world's largest expansive champagne producers and a prominent champagne house) on a number of posters, catalogues, postcards and other promotional material. Mucha chose a sensual blond girl in a pink dress to illustrate Moët's lighter White Star champagne. She has bare shoulders and holds a bowl of grapes in her left arm.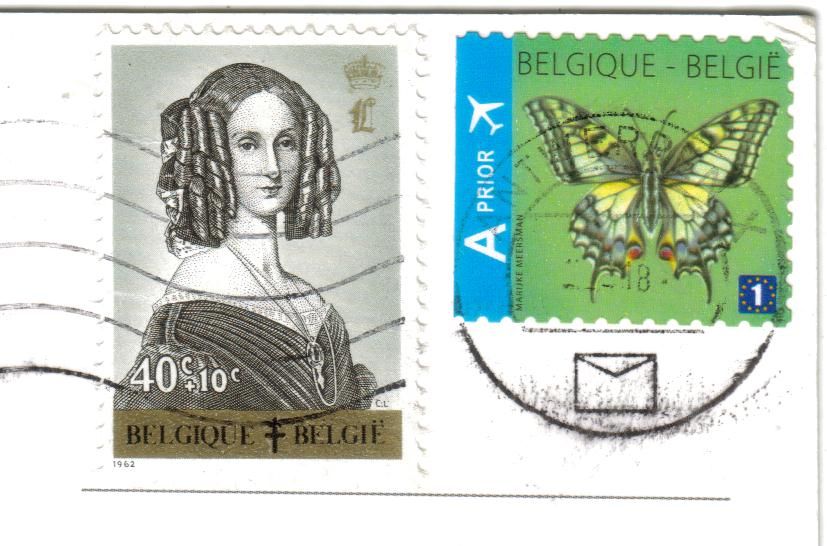 First comes a semi-postal stamp issued in a set of 6 in 1962, for the struggle against Tuberculosis (it has a 40c value, + 10c for donation). The other one is a self-adhesive butterfly stamp from a set of two issued in 2012.
Ok, one more card for this first and hopefully not last Mucha edition on the blog.
CZ-831143
A beautiful poster from 1897 with the title "Fruit".
Did you know that one of the largest collections of Mucha's works is in the possession of the former world no. 1 professional tennis player Ivan Lendl, who started collecting his works upon meeting Jiří Mucha in 1982. And I was so so sooo lucky to have had the chance to see it, since his collection was exhibited publicly for the first time in 2013 in Prague! For me it was such a perfect combination, Mucha + tennis! And I have to say that Lendl has like the most beautiful Mucha posters!
I also had the chance to visit Mucha's museum, but what is exhibited there, doesn't come close to what Lendl has :)
a lovely stamp showing the T3 tram from a set of two stamps issued in 2015 showing historical vehicles.
Thanks a lot to Kristyna for such a great addition to my Mucha collection!