Another river for today, this one running through Taipei, Taiwan's capital.
It is one of the few rivers in the island that flows along a north-south direction, with a total length of 159 km.
Unfortunately, it is heavily polluted by both raw sewage and industrial pollution from illegal industry. Clean up and natural river restoration is on the agenda of the Taipei City Government, Taiwan Central Government and several citizen organizations.
I guess a river couldn't really be proud of itself when among the scarce information you find about it, one refers to its pollution.
However, the view at dusk is really nice.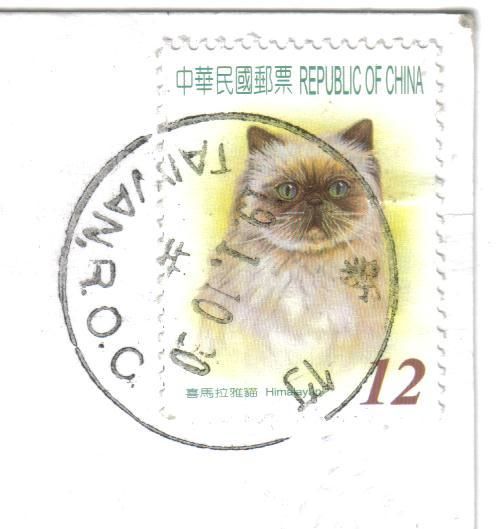 a lovely cat stamp from a set of four stamps issued in 2005 featuring cats and dogs.