Ok, one more quick post for today, showing an idyllic view of a house somewhere in the countryside of Switzerland.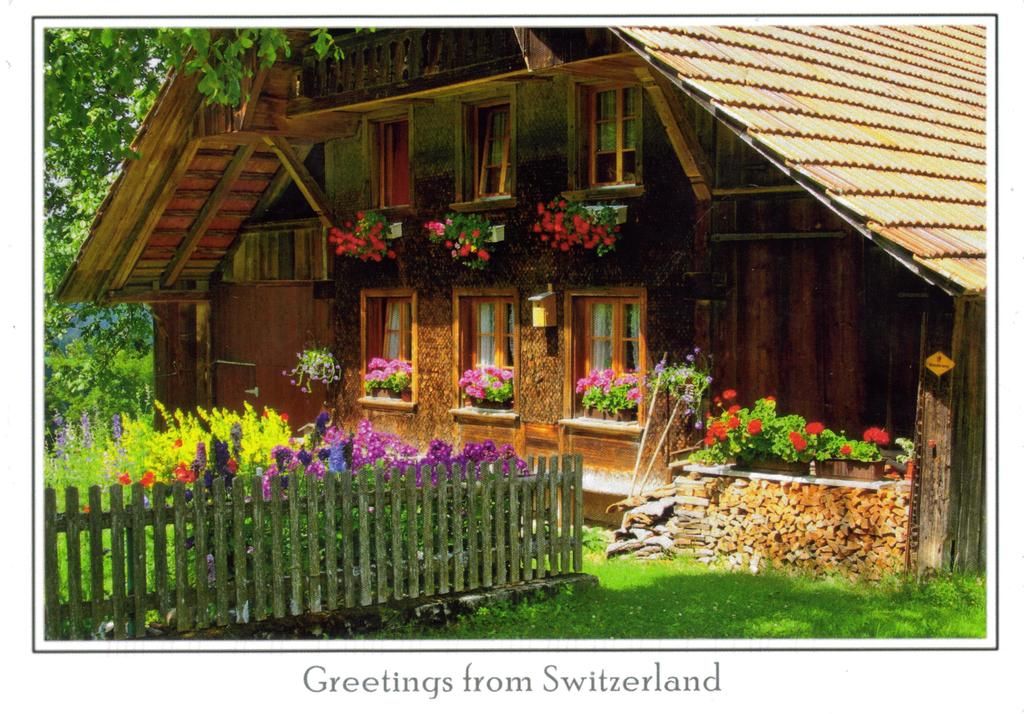 CH-140484
The sender of the card says this is a photo he had taken - and I must say, WOW! Really WOW! Not just for the lovely vibrant image, but also the quality of the card...it is all just perfect. He says that this is somewhere near Bern...but where exactly, have no idea....and it doesn't really matter...it is simply a great postcard.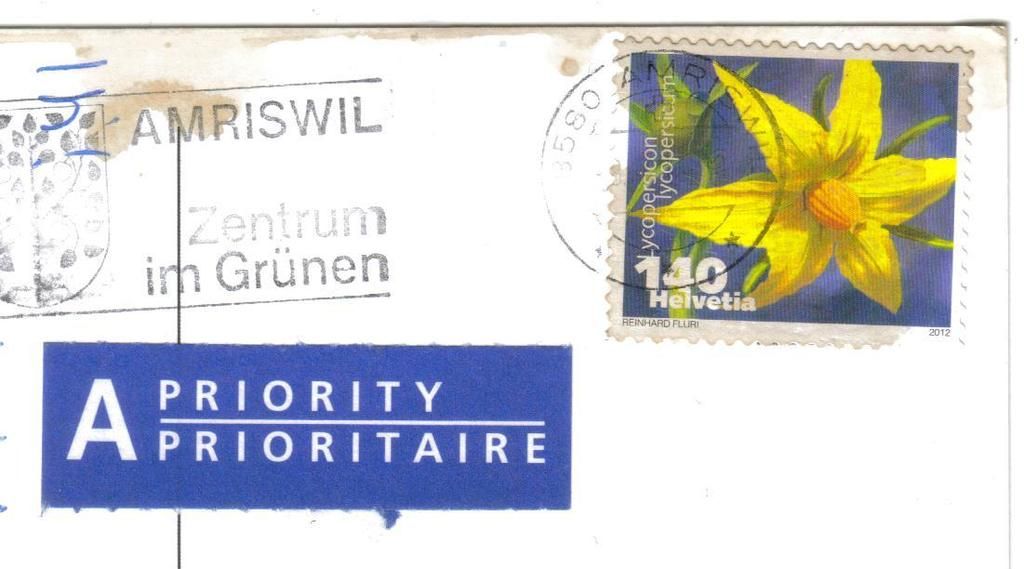 The stamp is from the set of 3 Flora stamps issued in 2012. Yeah, what you can spot are coffee stains. Yeah, my fault....you know I am clumsy....
Well, have a good rest of the weekend! Till next time...