A beautiful card from the beautiful Scotland that dear
Anu
sent me few years ago.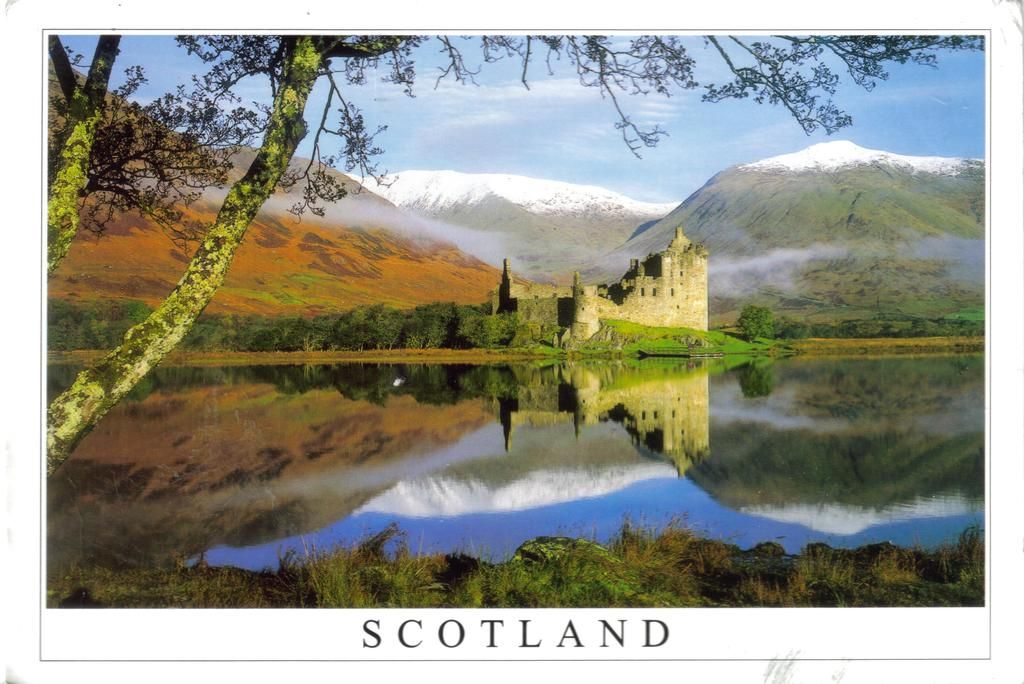 I really really wish to visit Scotland one day...doesn't matter if it is castles, or cities or nature or just anything....but this whole visa regime makes it so complicated =/
Ah well, till then I will have to enjoy Scotland through postcards only...and well at least thanks to them, I have a BUNCH of places in Scotland that I'd just love to visit...and this castle is one of them (the website says that for now it is closed until further notice anyways)... but just look at that surrounding nature....and the isolation...and the stillness....so enchanting!
The Kilchurn Castle was built in the mid-1400s by Sir Colin Campbell, 1st Lord of Glenorchy.
The castle comprised a five-storey tower-house at one corner of an irregular-shaped courtyard.
The tower house still stands substantially complete, overshadowing the rest of the complex. On the ground level of the tower were a cellar and prison. There was a hall on the first floor and private chambers above.
Colin's descendants, the Campbells of Glenorchy (later earls of Breadalbane), were the most powerful of the numerous cadets of Clan Campbell. Indeed, there were times when this branch almost rivalled the clan chiefs, the earls of Argyll, for supremacy.
Kilchurn remained their powerbase for 150 years. It was not abandoned until the 1700s.
Any used a bunch of great stamps....two are the Queen definitives (not sure which year, my guess would be they were issued in 2011, but I may not be 100% correct on this one). As for the rest, lets see...both of the 10p stamps are Christmas stamps - the upper one was issued in 1979, while the bottom one in 1980. The remaining stamp is from the four Olympic Stamps issued in 2012.
Anu, thank you dear as always!!