A Finnish card I received in 2009...I think that I've been doing well in my attempt to take into consideration more and more cards received long time ago instead of just focusing on the latest ones :)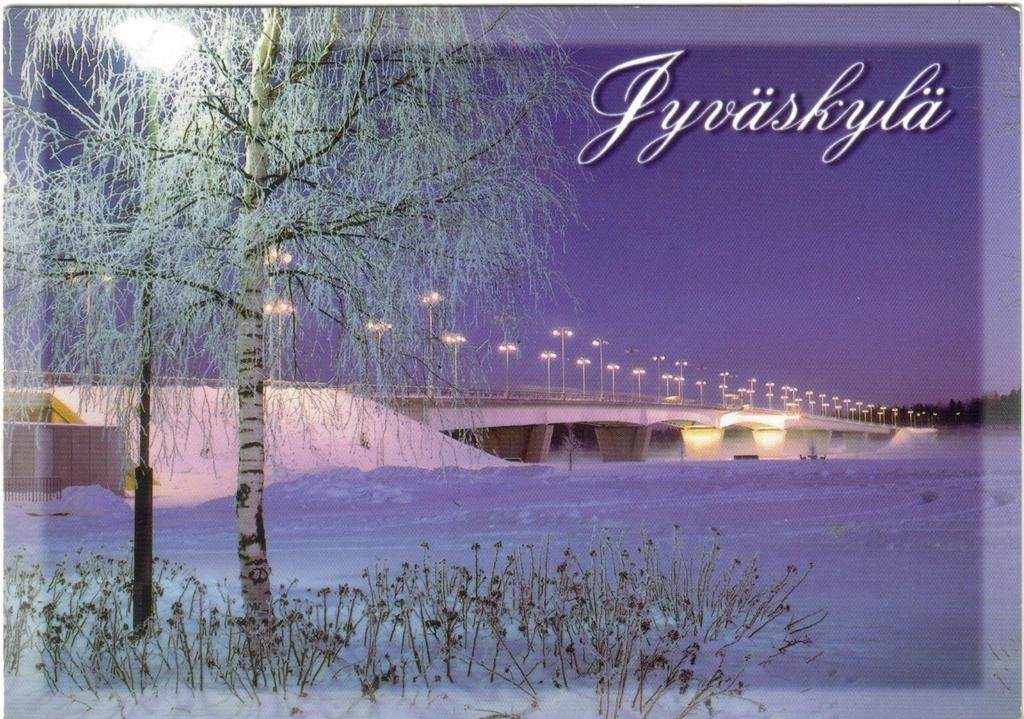 On the card you can see the Kuokkala Bridge in the Finnish town of Jyväskylä, which is located in the central part of the country.
Elias Lönnrot, the compiler of the Finnish national epic, the Kalevala, gave the city the nickname "Athens of Finland". This nickname refers to the major role of Jyväskylä as an educational center, and as the first place in the world to provide education in Finnish.
I didn't know that Athens was like reference to education....for me it just the capital of Greece, and the goddess of wisdom (though her name is Athena, not Athens actually...)
the stamp was issued in 2007 in a set of two Antiques' stamps.