a card that Jasmin sent me as part of the Ireland vs the Wolrd RR on the PC forum - i find it a bit funny to receive a card from Bosnia for something with the name of Ireland as part of it :)))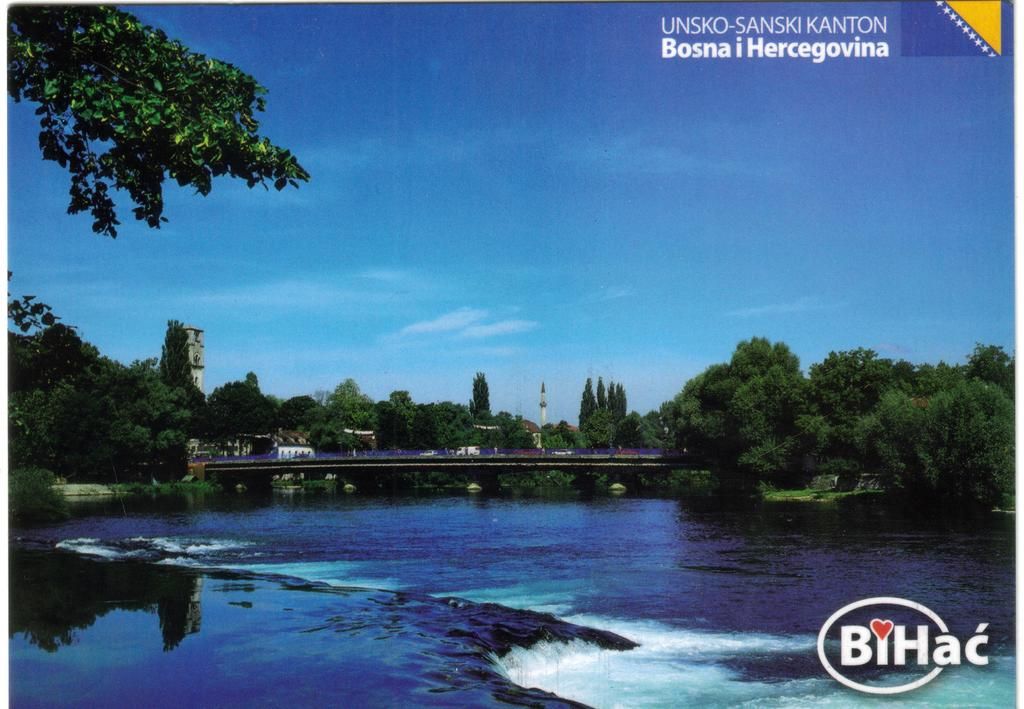 The card shows the Una river which at total length of 212 km, flows both through Bosnia and Croatia.
In the background you can see the main bridge, and further in the back you can see both a church and a mosque.
There is also a movie titled Una, based on the book by Momo Kapor. You can watch it on YouTube, though unfortunately it has no English subtitles =/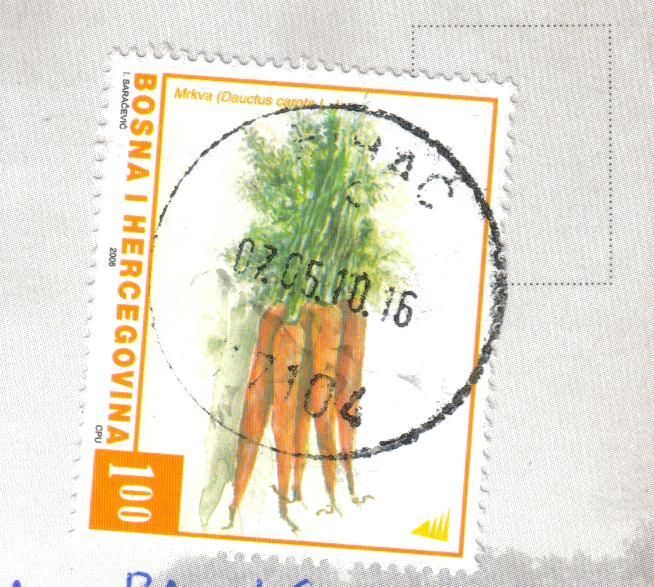 probably like one of the most frequently used stamps from Bosnia from the set of 6 vegetable stamps issued in 2006.
Jasmine, hvala ti puno :)