A card showing the Irish town of Westport, in the Mayo County. It arrived as a surprise from Lynda, for the FB Surprise Group.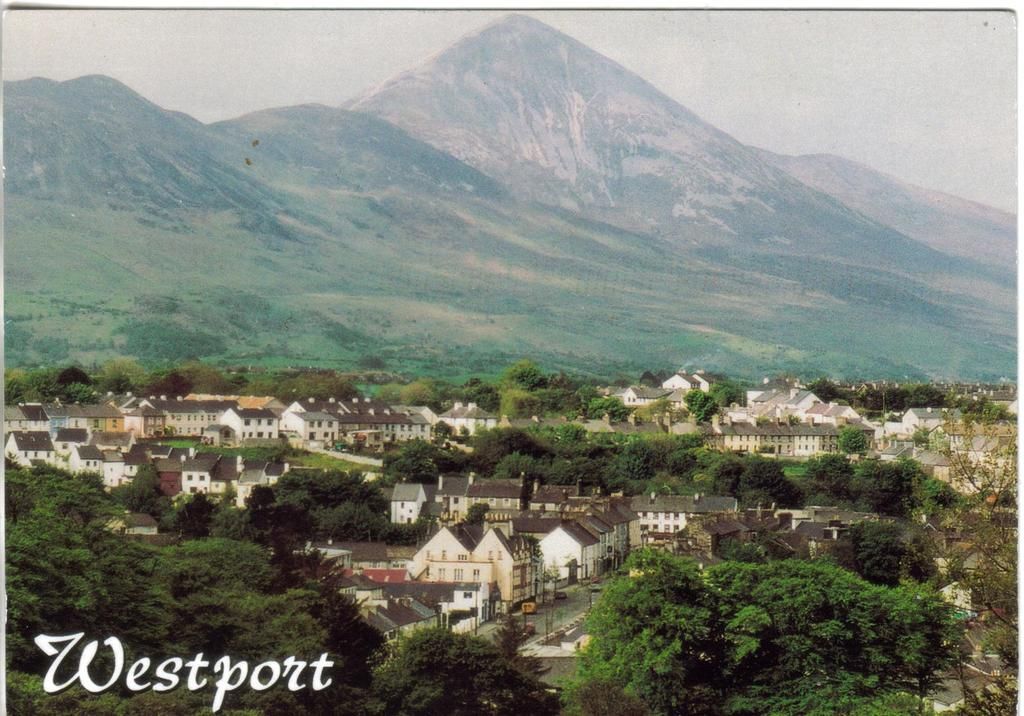 With its urban population is around 5500 people, Westport is also a popular tourist destination and scores highly for Quality of Life. It has won the Irish Tidy Towns Competition ( never knew competitions like this existed...we would score pretty low on it) three times in 2001, 2006 and 2008; in 2012 it also won the Best Place to Live in Ireland competition run by The Irish Times.
In the back, you can see the Croagh Patrick Mountain, which is a famous pilgrimage mountain.
Westport's name in Irish, "Cathair na Mart", has the meaning of "stone fort of the beeves".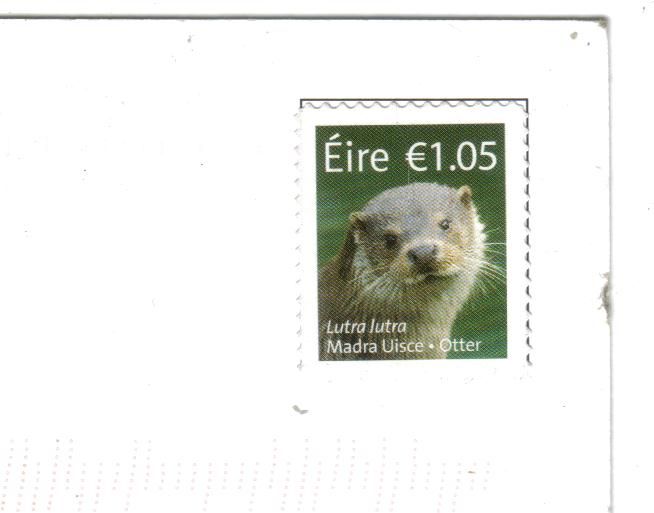 An adorable stamp!! (quite expensive postage that is...)
It shows a very cute otter from a set of 4 definitives issued in 2015.
Thanks a lot Lynda! :)