This card arrived as an official few years ago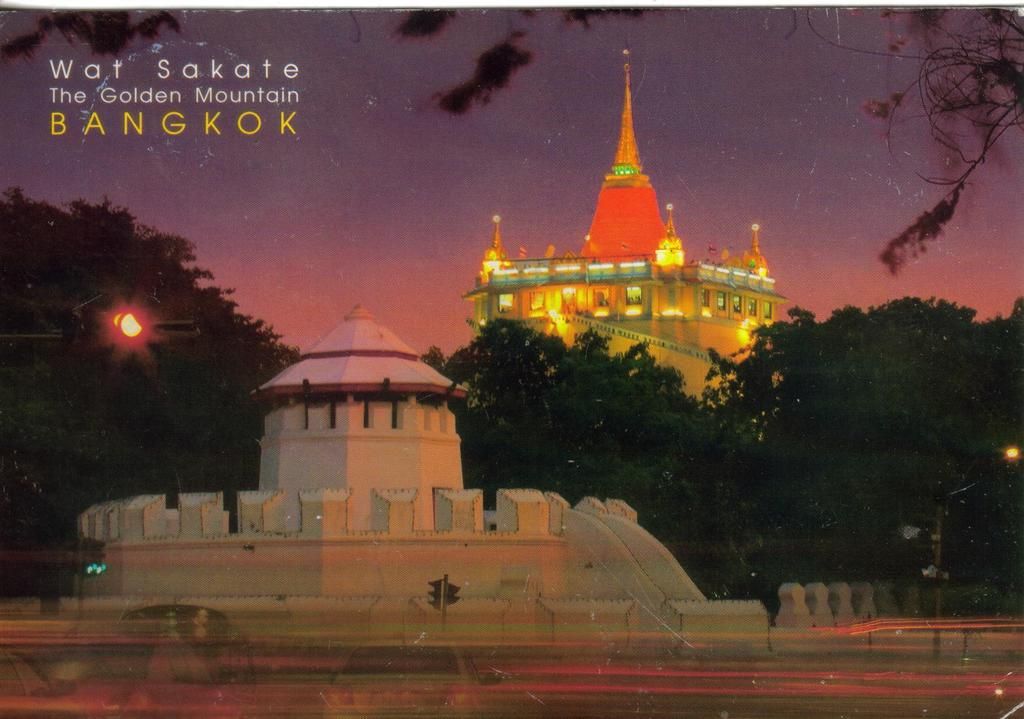 TH-82554
The card shows the Golden Mountain (or Phu Khao Thong), one of the Buddhist temples in Bangkok.
The Wat Saket is a low hill crowned with a gleaming gold chedi. Within, the 58-metre chedi houses a Buddha relic and welcomes worshippers all year round. The temple also hosts an annual temple fair in November, which lasts a week during Loy Krathong.
The temple is now a popular Bangkok tourist attraction and has become one of the symbols of the city.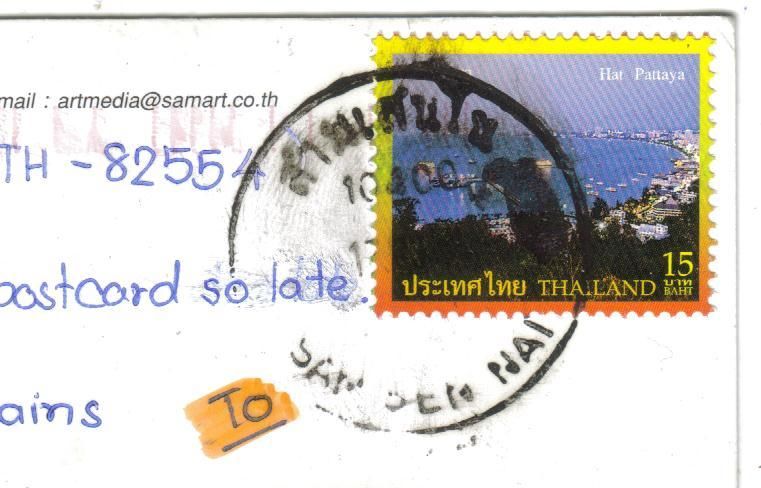 the stamp is a definitive from 2007, showing Hat Pattaya.